I am Hesti Bell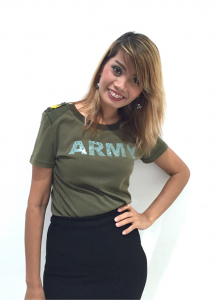 I'm just an ordinary person with an extraordinary passion in life.
I'm a wife; a mother; a hard worker.
I'm an Entrepreneur … for me, that is different from a person who does business … an Entrepreneur creates something from nothing and can pass that chance, that opportunity, to others.
Let me tell you a few things about myself. I was born in a poor family; not a physically perfect girl. My parents could only afford to send me to primary school.
But I always had a dream for myself … not just a dream for a better life but a dream for an extraordinary life. I struggled since I was 11 years old to get a good education and achieve my dream.
I always dreamed; I always believed; I always tried, I never gave up. People often said: "You are a strong person" .. but sometimes, in the deep of night, my heart was crying from my struggles.
My smile was my power; I always smiled. I used my smile to erase the pain.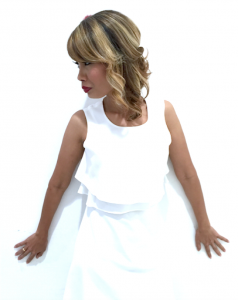 I fought; I smiled; I had no money. I tried many things and failed often, but I never lost my dream.
If you fight long enough, if you work hard enough, if you dream well enough then magic will eventually start to happen.
The ugly caterpillar, not physically perfect girl, has now become a glowing butterfly.
My imagination of Fun and Fit programs is changing people's lives. I love being fit when it is FUN! I love changing people's lives. I love having people believe in themselves. I love the butterfly coming out in everybody.
People see in me a smart, independent, strong woman and a leader too. Sometimes I doubt that when I think of the poor girl from the village. But NOW that's IS me!
I have travelled to other countries where before it was hard for me to even go to another city.
Actually, I love to traveling .. but I don't  like flying! The only part I like when flying is the pilot announcing: "Flight attendants, prepare for landing"!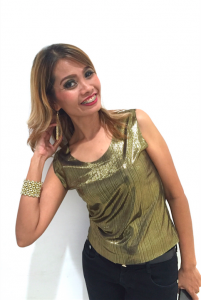 I love the colour Red .. Why because, for me:
Red is Love
Red is Power
Red is Warm
Red is Strong and Fun
Red is Christmas
I hate my tears because they fall easily and ruin my make-up! I am constantly "touched" by people and circumstances and the passions of life.
I love to collect shoes and bags. Especially big bags because, try as I might, I don't seem to be able to reduce the things that I need to carry around with me!
And I love to meet people and talk. I am always getting groups together.. I call it "chit-chat".. I even have my "chit-chat dresses", especially for my girls meetings.
I believe every problem, every challenge, comes to me to make me stronger.
Above all else, the number one thing is ATTITUDE! No matter what, I always continue SMILING.